Soluling has unique features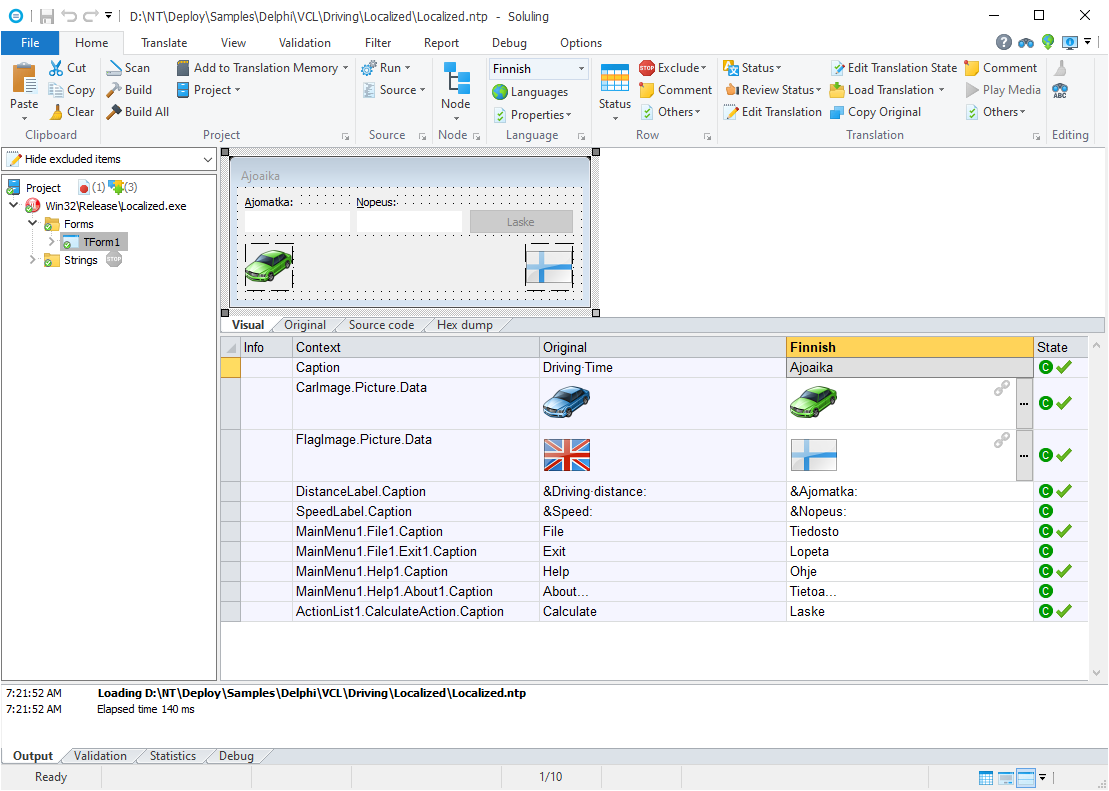 Soluling supports all popular file formats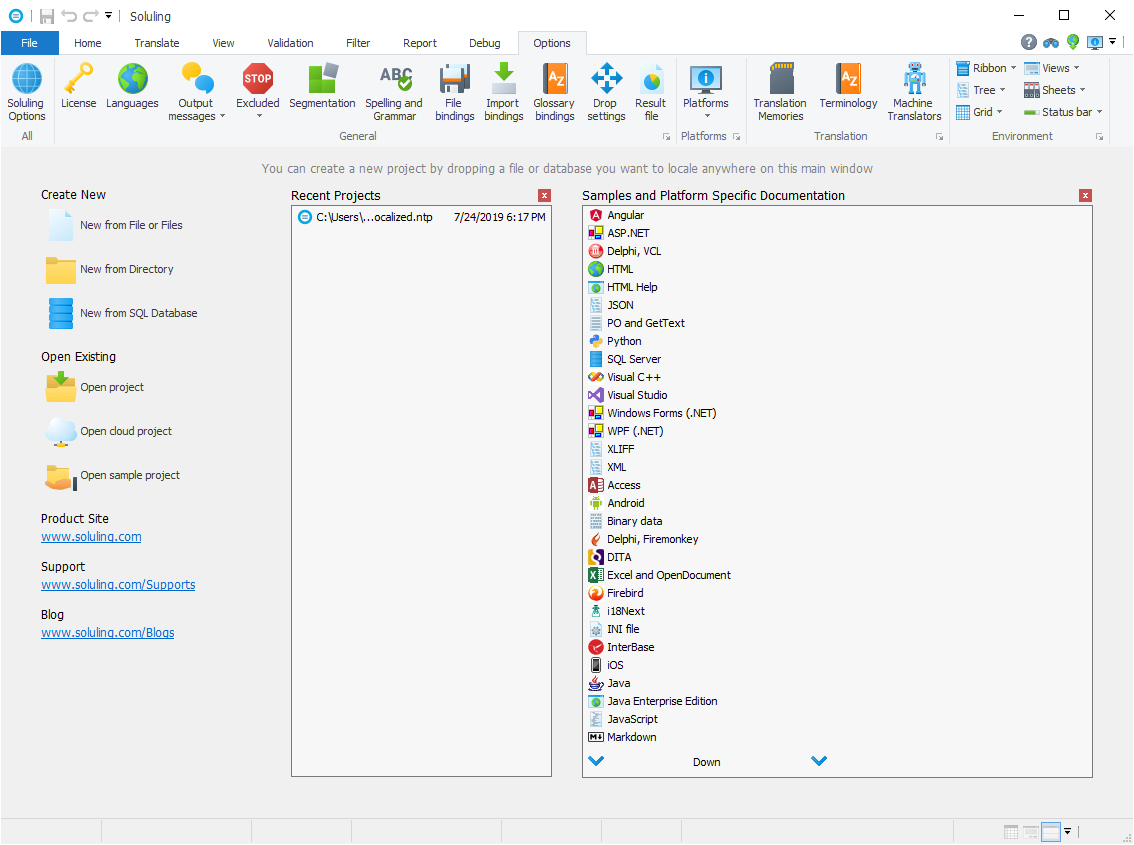 Soluling makes localization fast and productive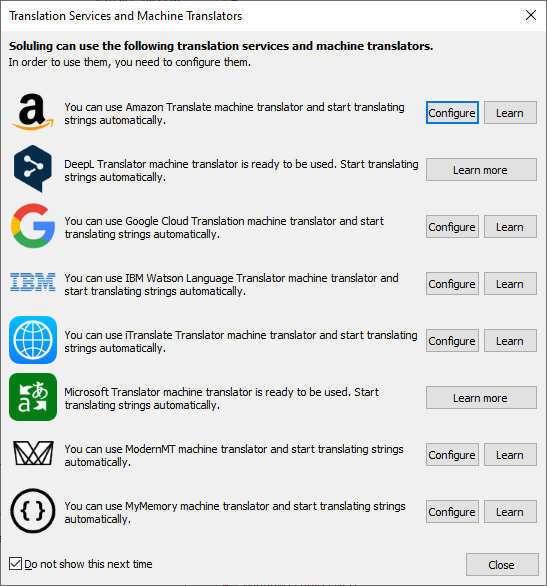 Excellent support for continuous localization.
Scan your files locally on your build server or development machine — no need to send source code to a localization service or to give a localization service access to your repo.
Soluling completely decouples strings from your files letting translators and developers work simultaneously.
Soluling lets you localize everything: strings, layout, images, colors, etc.
Soluling knows even the most complex resource formats. No need to limit only to a simple JSON.
During your build process, Soluling creates up-to-date resource files and injects translations into them.
Output files that Soluling creates are ready to be deployed.
Desktop project types: Visual Studio, .NET, .NET Core, WPF, Windows Forms, Visual C++, Delphi, Qt, and more.
Web project types: ASP.NET Core, ASP.NET, Blazor, Angular, React, Vue, Django, Go, Ruby on Rails, PHP, Java, Magento, and more.
Mobile project types: Android, iOS, UWP, Xamarin, FireMonkey, and more.
Resource formats: ResX, XAML, Text, XML, JSON, YAML, INI, GetText/PO, TS, scripts, RC, and more.
Document formats: Markdown, HTML, HTML Help, SVG, Word, Excel, PowerPoint, DITA, and more.
Databases: SQL Server, MySQL, PostgreSQL, SQLite, Access, InterBase, Firebird, and more.
Other formats: TMX, SubRip, WebVTT, and more.
100+ supported formats.
Interactive machine translation: Amazon, DeepL, Google, Microsoft, ModernMT, Yandex and more. Get a candidate popup as you type.
Interactive fuzzy matching enabled translation memory. Get a candidate popup as you type.
Interactive stem enabled terminology support. Soluling highlights those words that exist in the termbase. Click a highlighted word to get a translation and copy to the translation field.
Pseudo translation, spell checking, import and export.
Excellent support for grammatical numbers (e.g., singular and plural) and grammatical genders (e.g., male, female and neutral).
Real-time translation validation: Soluling automatically finds the errors as you type and can even fix them.
Internationalization API that extends native APIs.
Support for build automation with flexible command line tool.
Hundreds of samples.
Good support.
Complete list of the features.
Soluling is a new modern localization tool. Go to download page to get it.