Migrating from other localization tools
Soluling has made it easy to migrate from other localization tools.
Sisulizer
For years Sisulizer was the number one tool to localize your Delphi, C++ and .NET applications. Unfortunately, its development slowed down in the early 2010s and in 2021, the company ended its operations.
The good news is that Soluling has all the excellent features of Sisulizer plus those that were missing in Sisulizer such as
Soluling can convert your existing Sisulizer project files (.slp) into Soluling project files (.ntp). Follow these instructions.

Other localization tools
For other localization tools, but Sisulizer, there is no automatic conversion. However, if you have the existing localized files in standard locations, then Soluling will find them and automatically import the translations after you have added the original file into your Soluling project.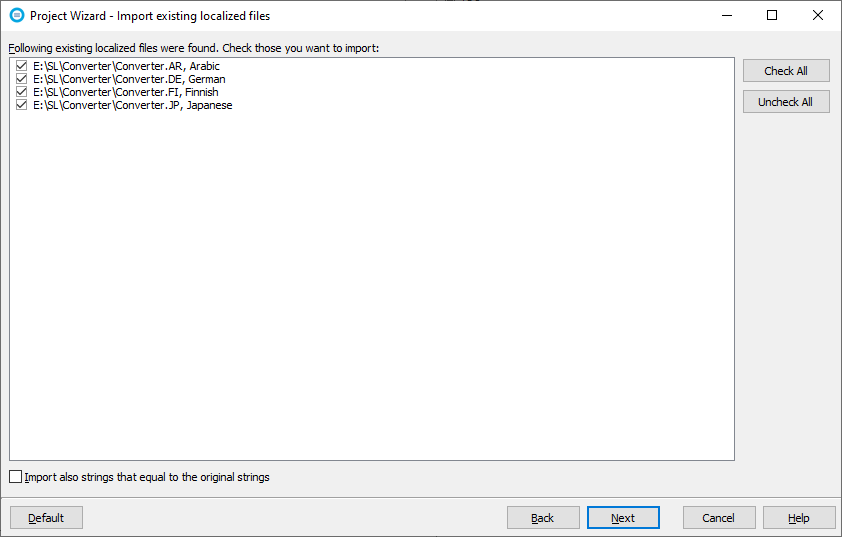 If you localized files are in a location that Soluling does not find, then you can manually select the file and import them one by one.
If the above does not work, then use your previous localization tool to export translations into XLIFF, TMX or Excel. Then create a Soluling project and import the translations.